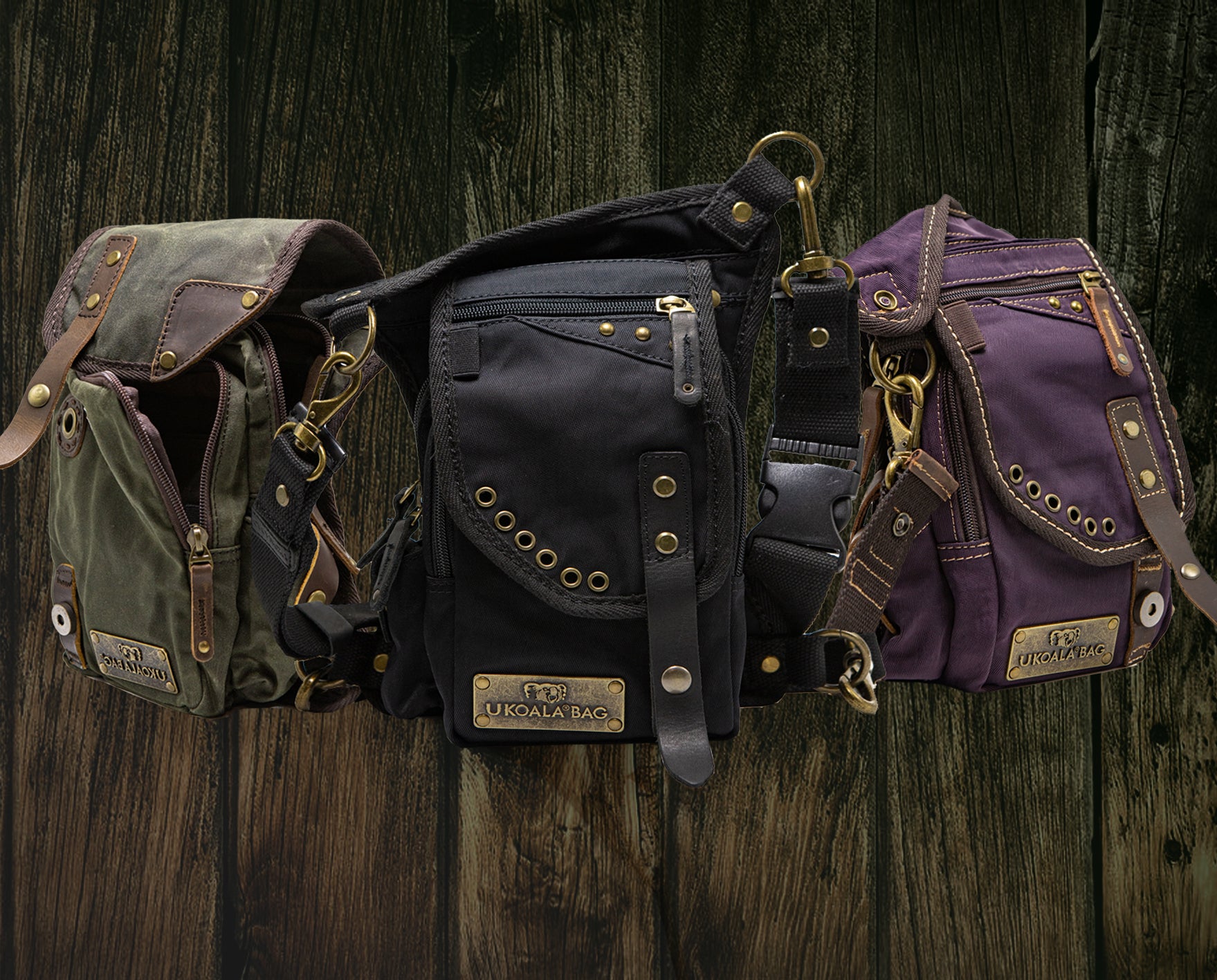 ALL BAGS & CHOOSE BY
The Original Ukoala Bag and Panda bag were designed by the designer Mayan, produced by Urban Utility Bags. They are made by hand with 55-65 processes, high-quality customized material, and amazing craftsmanship. The thoughtfully engineered design provides maximum comfort and usage. It can be used as a hip bag, crossbody messenger bag, or backpack. Ukoala Bag is conceal-carry compatible, provides two seconds quick draw which is the best quick draw option for off-body carry on the market.
The Panda bag is a vegan bag. It is made with great quality material at an affordable price.