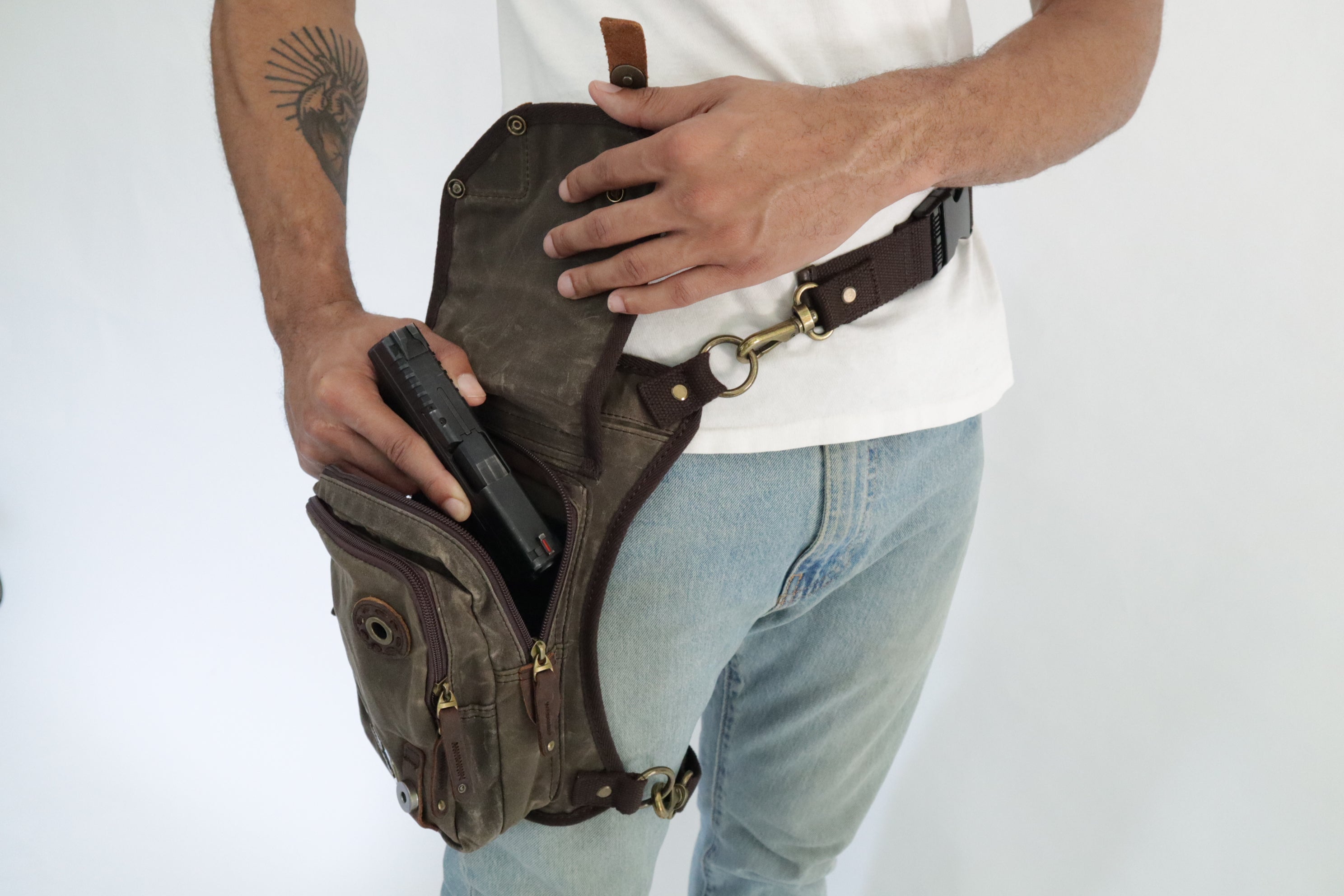 Concealed Carry Bags
For concealed carry, there are four models currently available (new designs will continue coming). We offer top-grade materials and a variety of styles: Quick Draw Concealed Carry Bag/Concealed Carry Backpack/Concealed Hip Bag/Velcro Concealed Carry Bag/Concealed Carry Cross Body Bag/Concealed Carry Sling/Fanny Bag and m
ore!
Check out these velcro-backed concealed carry packs featuring our quick draw concealed carry bags, conceal backpacks, concealed carry hip bags, and quick draw concealed carry fanny packs. 
Lined with velcro linings on the inside pocket, attach your velcro holsters to secure your weapon to the inside of your CCW bag. 
Material
Waxed Canvas: YETI
Hand Printed Flag: EAGLE
Cotton Canvas (100%): WRANGLER
Find a Holster For Your Bag



Universal Adjustable Holster
KYDEX Rigid Molded Holster Velcro Backed Holster
Ballistic Nylon Holster
KYDEX LDS Velcro Backed Holster
A Little Bit About Us :)



The Original Ukoala Bag and Urban Utility Bags) are hand-made for heavy-duty usage. They are concealed carry compatible. Don't carry? Don't worry!  Our bags are the perfect solution for motorcycle riding, horseback riding, hiking, camping, and attending events...the uses are unlimited!