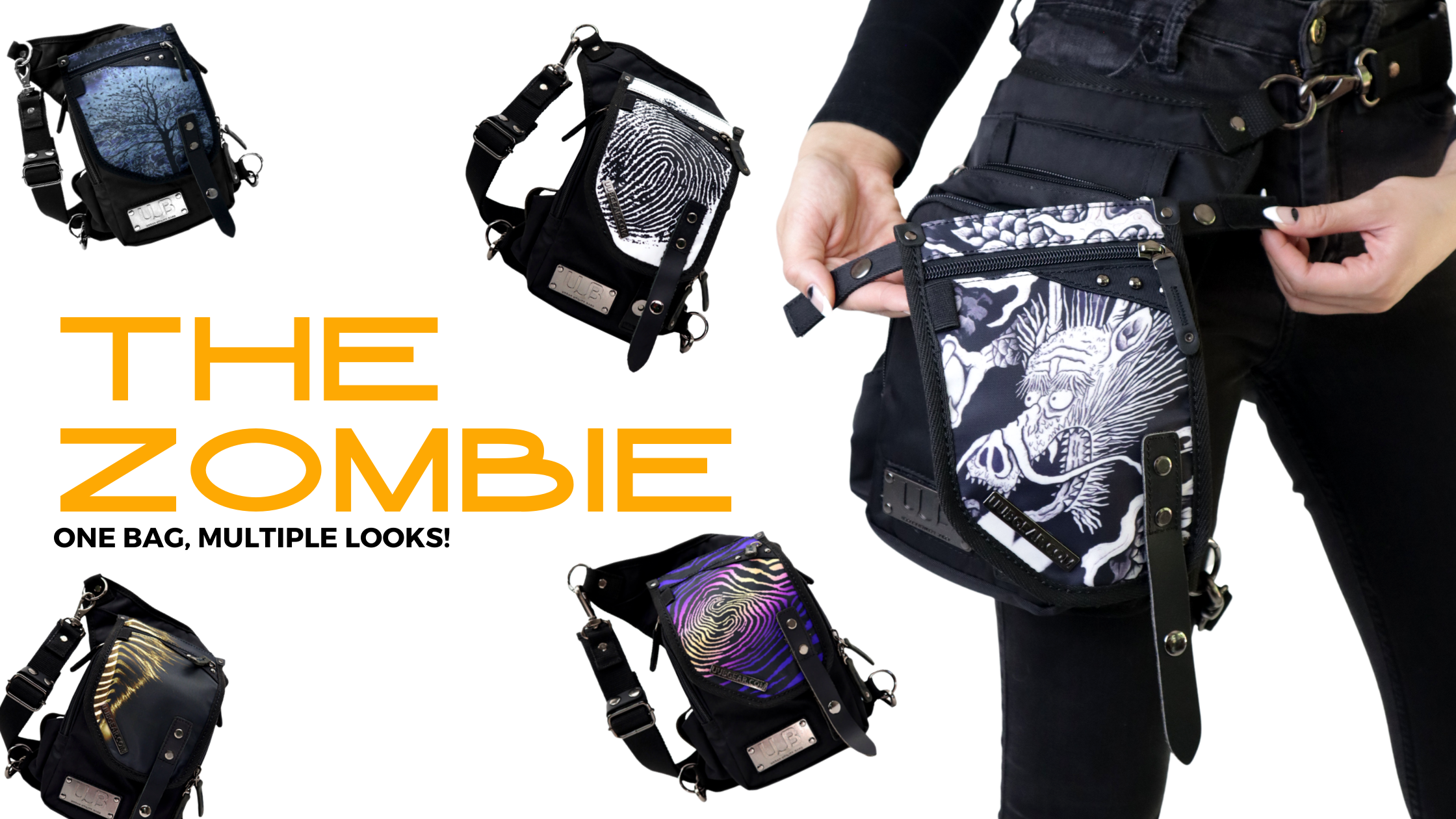 The Zombie Collection
The Zombie: A Modular Designer Waist Bag, Fanny Pack, Crossbody Bag, With Removable Cover.
Designer waist bag with leg strap option. This fanny pack / drop leg bag originally comes in all black with silver accents. This bag is an all-in-one waist bag, crossbody bag, and back pack. With the bag's modular design, you can remove the cover and/or switch it with a different bag cover for a new look. With this bag and our continually expanding design line, you will never get bored of your look!
Just because it's a functional bag doesn't mean it has to be boring! With our fun unique designs, we bring you the option to spice up your accessory game. With more than 7 pockets and multiples to wear, our bags are designed to hold everything you'd need. Seriously, we aim to replace all your bags with this one. Oh, did we mention our 2 year limited warranty?? This bag will never die! DUN DUN DUN Zombies!
Need we say more? We're surprised you're still reading! Pick the one for you!
A Little Bit About Us :)
The Original Ukoala Bag and Urban Utility Bags) are hand-made for heavy duty use. They are concealed carry compatible. Don't carry? Don't worry!  Our bags are the perfect solution for motorcycle riding, horseback riding, hiking, camping, attending events...the uses are unlimited!