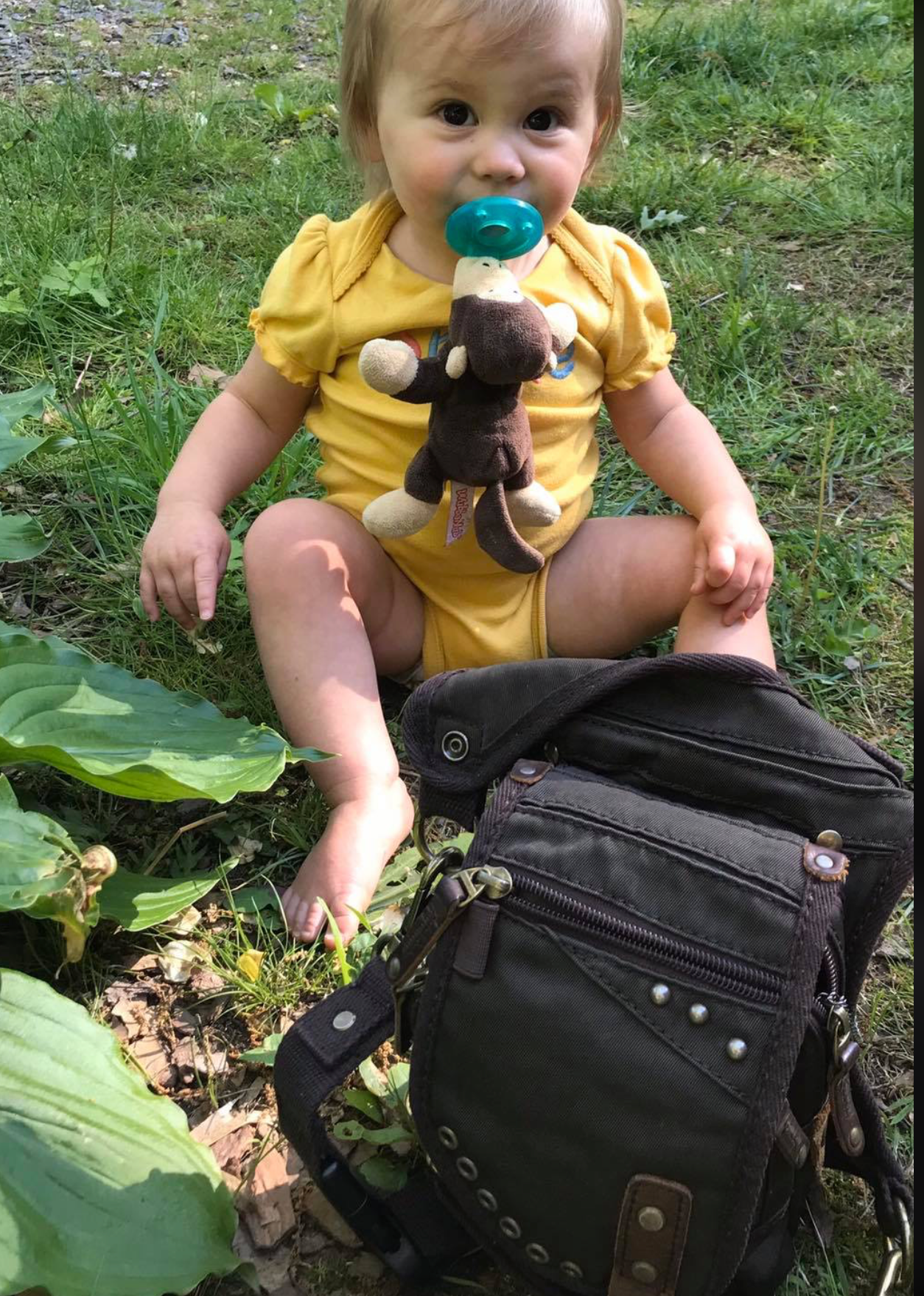 Who loves ya, baby!
We LOVE hearing from our happy customers, and who wouldn't want to share some of the love that has come our way - check out these recent Facebook posts:
Elizabeth Wolf: I live for these bags!!! Never leave home without and sold at our gun store!
Annette Hannabass: I love my Ukoala bag! It's so versatile, many pockets! I also love the different carry choices the straps give! Wouldn't own any other bag! I am a CC and these bags are great for the CC!
Leigh Mitchell: Didn't see a place to leave a review on the website, so I will leave it here. I love my Ukoala bag!!! I should say both of them. I have the Phoenix Standard in Purple and I just recently purchased the Yukon Expanded in Black with Brown trim.  I love both of them so much. I get so many comments when people see them and ask me where to get one and I always tell them all about them and show them how convenient they are. They have so much room in them and I love them for being able to conceal carry. I don't carry purses at all. I don't like them. I love how you can adjust the strap and are able to carry it so many different ways. My favorite is on my right leg. So convenient. I LOVE MY UKOALA BAG!!! Best bag ever made.
 Elizabeth Philips: Would love to leave a review but don't see where!! I have two Phoenix and love them I'm dying to try another style!! They wear amazing it's like having a 3rd hand!! Super strong never had an issue in the 4 years I've owned my first bag!! 
Tirzah Borre: I wear my Nautical Ocean pins on mine. Will never buy another purse ever again!
Rusty Logan: Coming soon to the square in Blairsville, Georgia!!!
Nikki Norris: I've left reviews on my bags on Facebook and made a YouTube video awhile back on it also. I've also received some business cards (which I need more of again) because I am always being asked about my bag. I hate talking to people but when they bring up my bag, I light up with info telling them how much I love it - tell me where to leave more reviews and I'll gladly do so!
Jen Kortze-Balliett: Ukoalas are my go-to bag when out and about for a long day's journey. They can hang literally anywhere on my body however my go to is a thigh/hip wrap which makes numerous people (male and female) stop me in my tracks and ask, "hey what kind of bag is that?" I easily cc my sig with great concealment and easy retrieval. I can fit a full wallet and checkbook for my love of flea marketing and also fit some must needed accessories. All my friends have one because of my love for this bag!
Tiffany Edwards: My daughter has the Wrangler in Multi-Stone. She has Tourette Syndrome and has a hard time with normal purses and bags because she shrugs a lot as a tic. This bag alleviates those worries, has amazing storage capabilities, is super sturdy through all the abuse a teenage girl puts bags through, and looks amazing.
I highly recommend these bags for anyone who needs to be hands-free, who is rough on their bags, or just doesn't like carrying a purse/backpack.
Allison Stroup: Can't find where to leave a review but I have a wrangler bag and absolutely love it! I took it with me traveling and it fit everything I needed, and I love that it's just right on my side. I hate purses so I tend to use small backpacks and it's nice not having to take it off just to get stuff out of it. Very convenient and comfy.
Krystal Chamberlain:  I bought a green wrangler koala bag and it is absolutely the best bag I've ever owned!!!! Not sure I'll ever carry a different bag. I have my gun and all my necessary items on me at all times. Walking, I take my bag and add my bottle carrier. Hiking switch it up and got my back backpack. Everyday use.... crossbody bag. It can literally convert to whatever you want. Perfect...so happy I found koala bag. I've recommended it to several people that carry or even don't carry and looking for a great quality bag.
Stacey McMaken:  I like my bag I got this year, I'm just sad that the material by the zipper is becoming frayed and there is a hole.
Anne Marsten Poole: I'm still in love with my original bag and it's still going strong 7+ years.